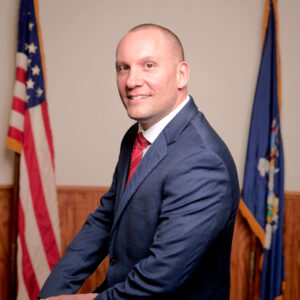 WARWICK, N.Y. — Mayor Jesse Dwyer of Greenwood Lake formally announced that he intends to run for Supervisor of the Town of Warwick. He will succeed sitting Supervisor Michael P. Sweeton, who is retiring at the end of his term.
"I grew up in Warwick, and my wife and I have chosen this same town to make our home and raise our two children. I make my living here as a small businessman, and my years as Mayor of Greenwood lake have given me the experience and track record necessary to guide Warwick into the future as the next Town Supervisor," Dwyer said in a statement.
As a sign of his commitment, Mayor Dwyer has declined to run for a sixth term this coming spring. First taking office as Mayor in 2013 — at 27, the youngest elected in Village history — voters have returned him to office uncontested every two years since. Prior to his initial election, he also served one term as Village Trustee.
His far-reaching administration brings with it a long list of achievements, including the following highlights:
During his administration, the general operating budget debt has been reduced by 90 percent, from nearly $2 million when he took office to less than $200,000 projected for the end of this budget year.
Within three years, the water fund's operating deficit became a surplus.
Greenwood Lake now enjoys three new public parks with sustainable funding.
The newly created Lakeside Farmer's Market has grown into a successful seasonal attraction.
Green efforts such as converting street lights to LED and nearly half of the Village's police fleet to hybrids are saving the Village tens of thousands of dollars annually.
Secured more than $5 million in grant funding for at least a dozen different sectors of Village services, including lake cleanup and maintenance resulting in a lake cleaner than ever in recent history.
Mayor Dwyer brings a broad range of experience to the race beyond his 12 years in Village government. A longtime Greenwood Lake resident, he owns the family-run LMD Medical Billing Solutions in downtown Greenwood Lake. He is a founding partner in the lower Hudson Valley political consulting firm Red Pillar Consulting, LLC, with successful clients in Orange County from school board all the way up to U.S. Congress. An active civic volunteer, Dwyer is a member of the Greenwood Lake Volunteer Ambulance Corps, as well as a member and past officer of the local Elks Lodge. Dwyer's volunteerism extends all the way to coaching Little League, flag football and giving his time to our local Cub Scouts.
Dwyer will be seeking the Republican and Conservative nominations. The general election for Town Supervisor will be on November 7.